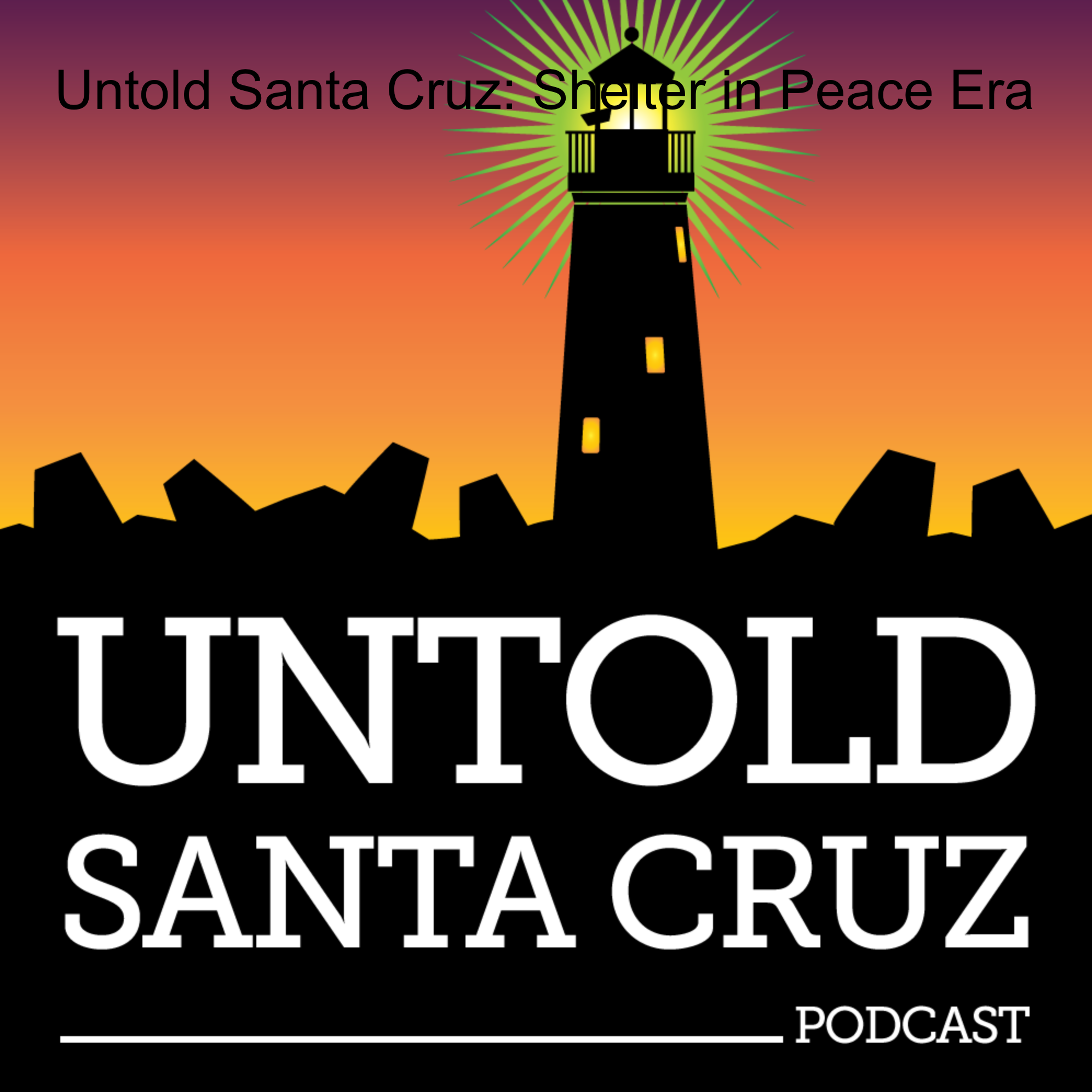 In this episode of Untold Santa Cruz, I sit down with Clay Butler, photographer, Dad blog author, comic strip writer and product designer.  It's a fun and broad conversation with a unique human being that lives life to it's fullest and shares freely, the wonder he finds along the way. We talk about his unorthodox approach to a portfolio career (Shoutot to Dave Nebenski and the Portfolio Career Podcast!) built on skills that rose out of necessity and passion.  We talk about the creative process, skill acquisition, the importance of authenticity and generosity.  Some call him the Bob Ross of Adobe Illustrator!  There are links to all Caly's projects below in the show notes Thank you for indulging my curiosity Clay, and thank YOU for listening.
Follow Clay on Instagram at @twilight.ninja and @claybutlersc Twitter at@claytowne and on Facebook at Twilight Ninja or Clay Butler
Contact him directly a clay@claybutler.com or 831-566-3046 
Pod music generously provided by Ketsa song: Where We Are
Follow the Podcast
Follow the Host
If you are a new listener to Untold Santa Cruz, I  would love to hear from you. Let me know who you know with a story that simply ought to be told and If I missed any questions I should have asked (I know I did!) Email me at UntoldSantaCruz@gmail.com 
http://www.claytowne.com/beats-digging-ditches/
https://en.wikipedia.org/wiki/Sidewalk_Bubblegum
http://www.abnormalgrowth.org/
https://www.facebook.com/twilightninjaphotography/
http://www.straightdopedad.com/
https://www.instagram.com/claybutlersc/?hl=en
https://www.instagram.com/twilight.ninja/?hl=en
https://www.drinkcannacola.com/
http://www.claytowne.com/beats-digging-ditches
1:15 learning on the edge of the comfort zone.
1:45 Stability v. comfort.
5:40 The goal v. the process,  How do we define success?
6:45 Ethics of ownership of art, and the Infinite Game and abundance mentality.
9:30 Non-attachment and creative work.  
12:45 Radical acceptance of one's. own role in social situations.
14:00 The power of deliberate practice.
15:30 Pre fidget spinner coping mechanism for social anxiety.
16:30 Having a thick skin and the flow state.
19:45 The curiosity-driven mind and problem-solving in art.
20:00 The diminishing marginal returns in talent acquisition.
22:00 Discomfort of mistakes drives the work to get better.
22:30 The skill of perseverance.
22:40 The gift of teaching.
25:45 Varied ways of trusting fuels political preferences.  Abundance mentality v. scarcity. Infinite game v. finite game.
26:30 Transmutation of suffering and success.
27:45 Adobe Illustrator tutorial and the joy of contributing to others. https://www.youtube.com/watch?v=R5wW_65iAiU
34:00 Creativity has been hijacked by artists. Life is an act of creativity.
37:00 Flow state as a sort of therapy.
34:30 The magic and importance of a glorious morning start.
43:00 The gift of no fear and commitment.
46:15 The gift of "Yes, and." 
47:45 The freedom of repetition. Routine provides the freedom to be in chaos.
51:00 What if….it doesn't work.  What if it DOES?! 
53:30 Real risk v. fear 
56:30 Secrets lose their power in light
58:00 Technology is stunting growth
59:30 Authentic experiences never go out of style
60:00 Engineer addiction
63:00 Filter bubbles
64:00 People sharing his work v. likes on a page
66:00 The courage to be disliked